Form of Light
The Form of Light series started with my research into the language of photography. Here, photography is no longer a means of expression, but is transformed into a metaphor for the world, it becomes the object of the artist's study. Now what is shown isn't an image or a photograph, but their shadow; proof that illusions exist. While displaying an image to the viewer, the works simultaneously hint at their own illusory nature.
The shadows of photographs illustrates my insight into photography—no matter what its object, a photo is still just a photochemical reaction. Even if we believe that a photo can replace the object itself, but that object will have already ceased to exist, or will have changed. Further, because of the relationship between time and experience, the photographer and viewer can never see the same object. In this sense, the image becomes unimportant.
Each Form of Light work originates from a complete image (photograph) file. Using a projection formula, a computer calculates and assigns lines of division on the image according to the required compression ratio. The result is that the original image is now divided logically into hundreds of tiny units of varying size, each with their own identifying number code. The image is then laser printed onto photo transparency, and the units are cut out by hand. Once these fragments are inlaid upright in an acrylic board according to number code, the presence of directed light causes the collective shadows of the fragments to form a projected image. The original image is now recreated, but in reality, all we are seeing is the photograph's shadow. One could think of this as the recorded result of a process. Personally speaking from long-time experience working in media, Form of Light is linked to the fragmentation of contemporary life and image environment.
Wang Ningde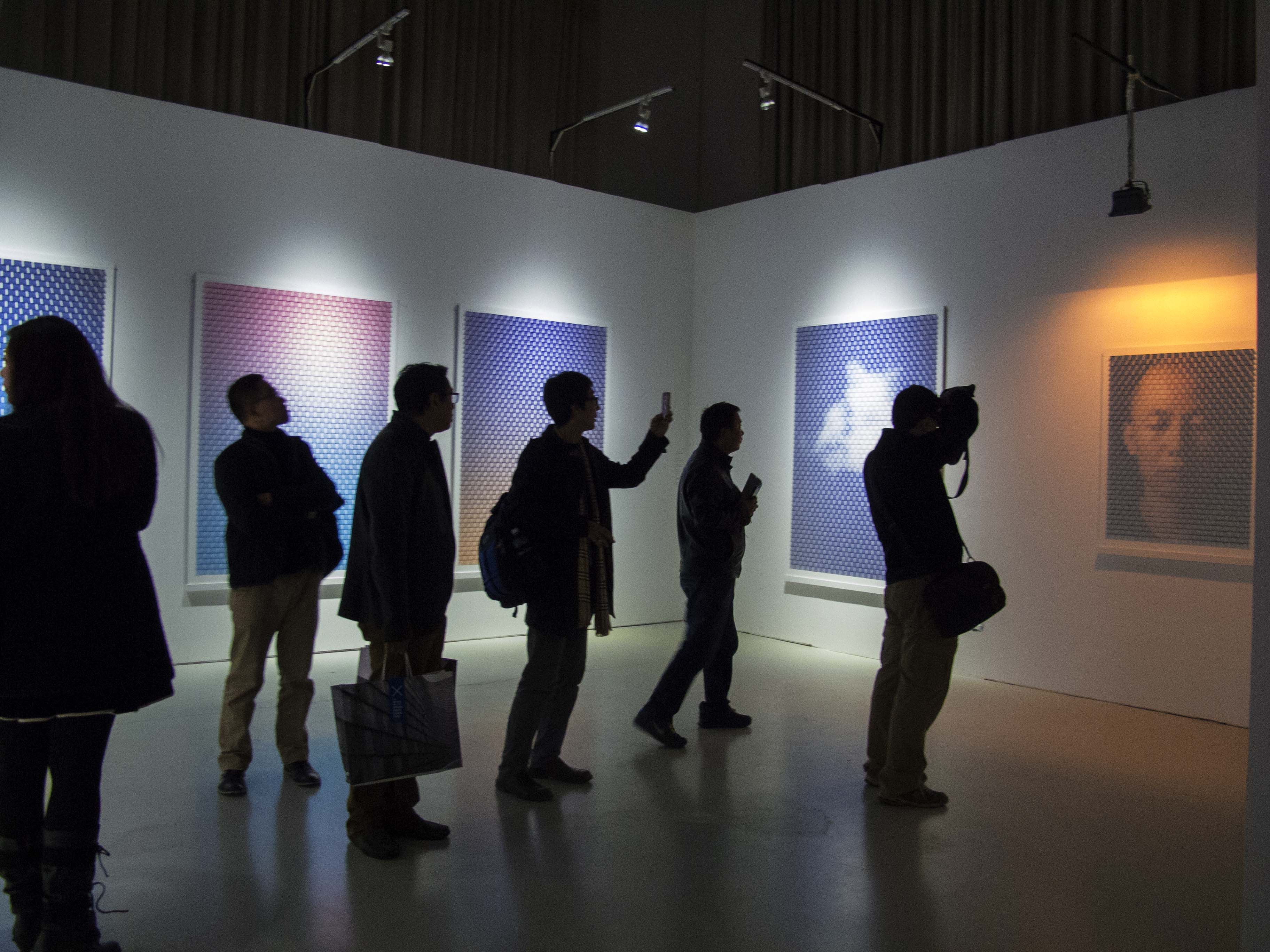 2013 Beijing International Photography Week
Form of Light/ Polarized Cloud No. 4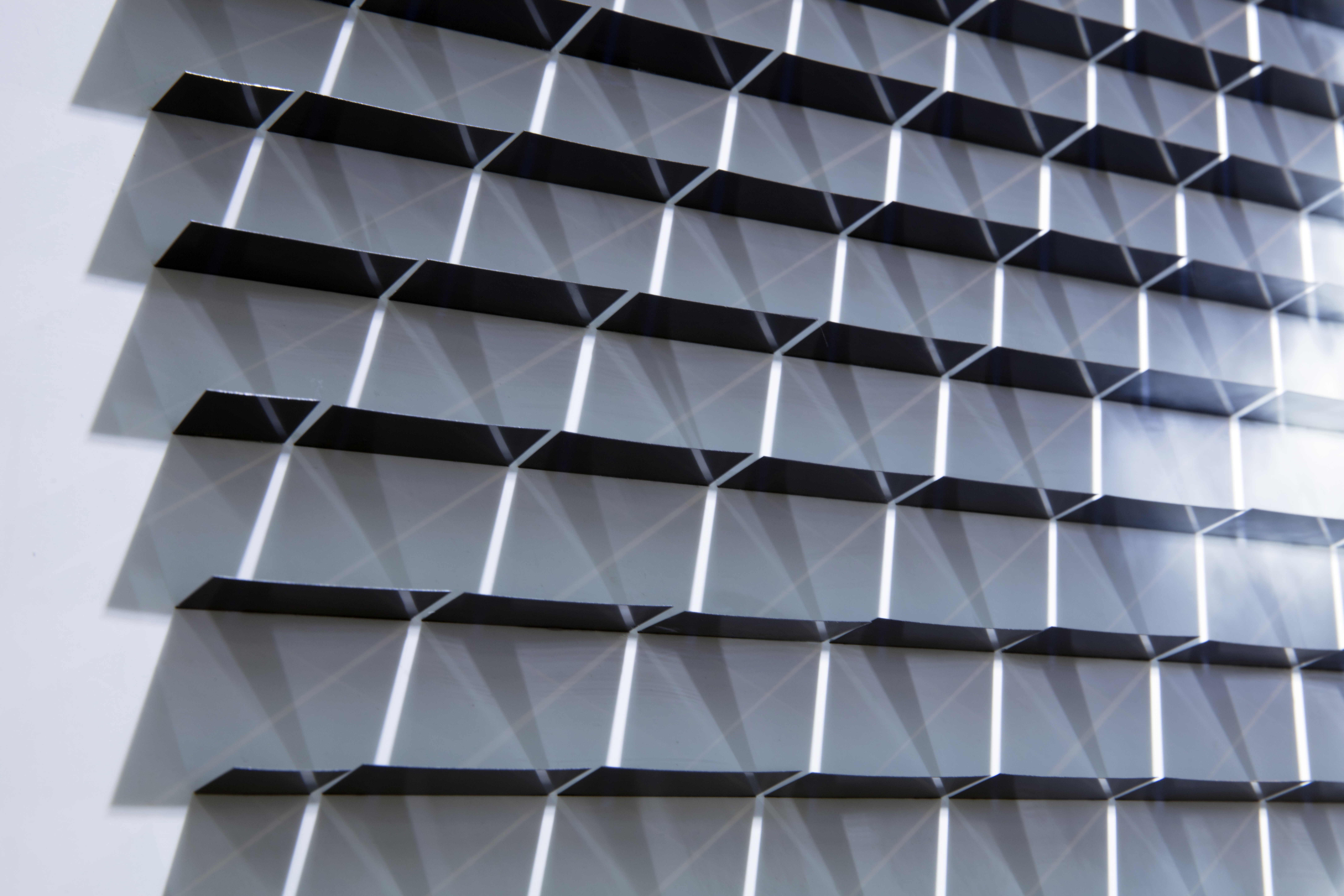 Form of Light/ Polarized Cloud No. 4 (detail)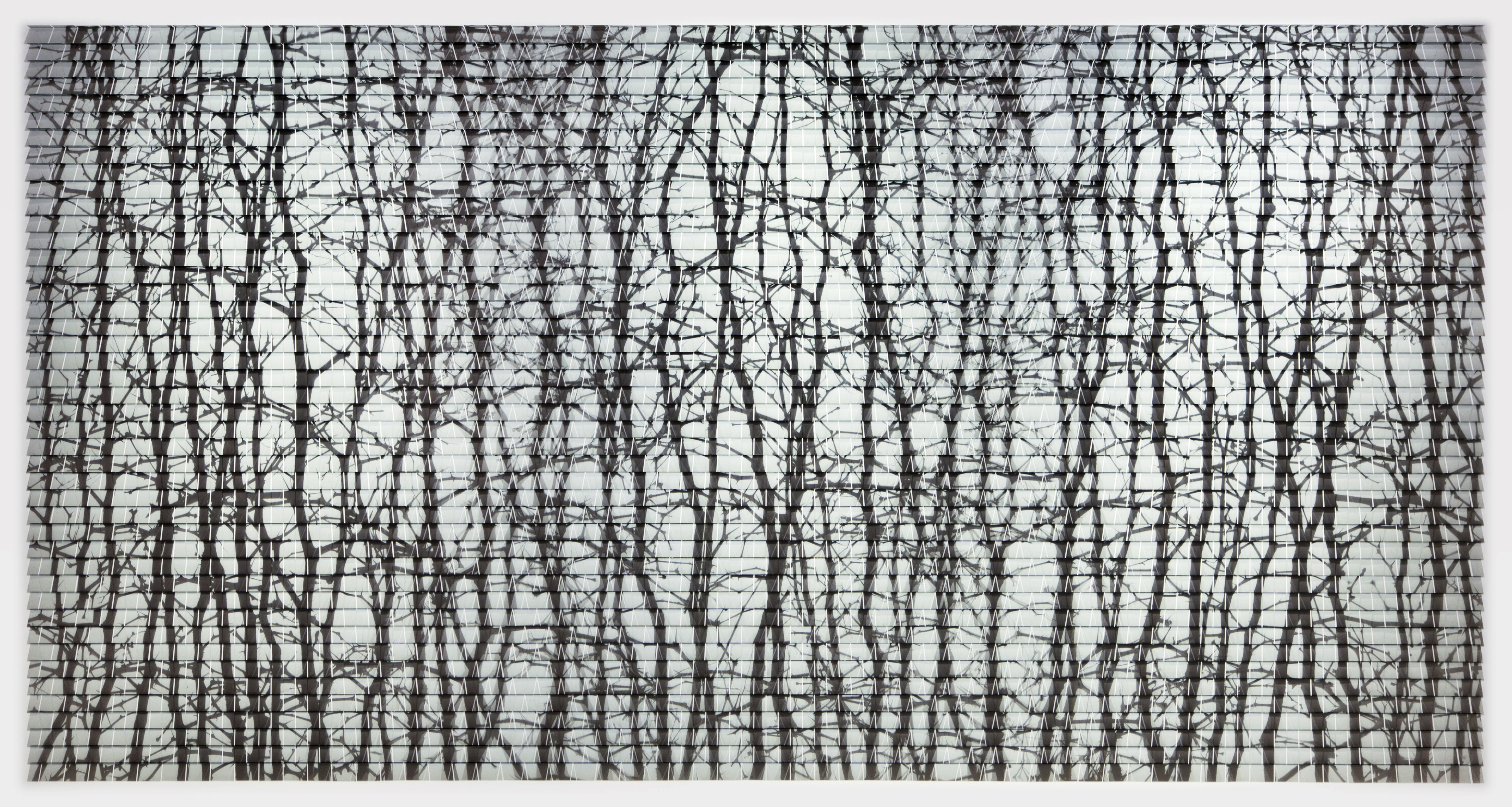 Form of Light/ Thicket No. 3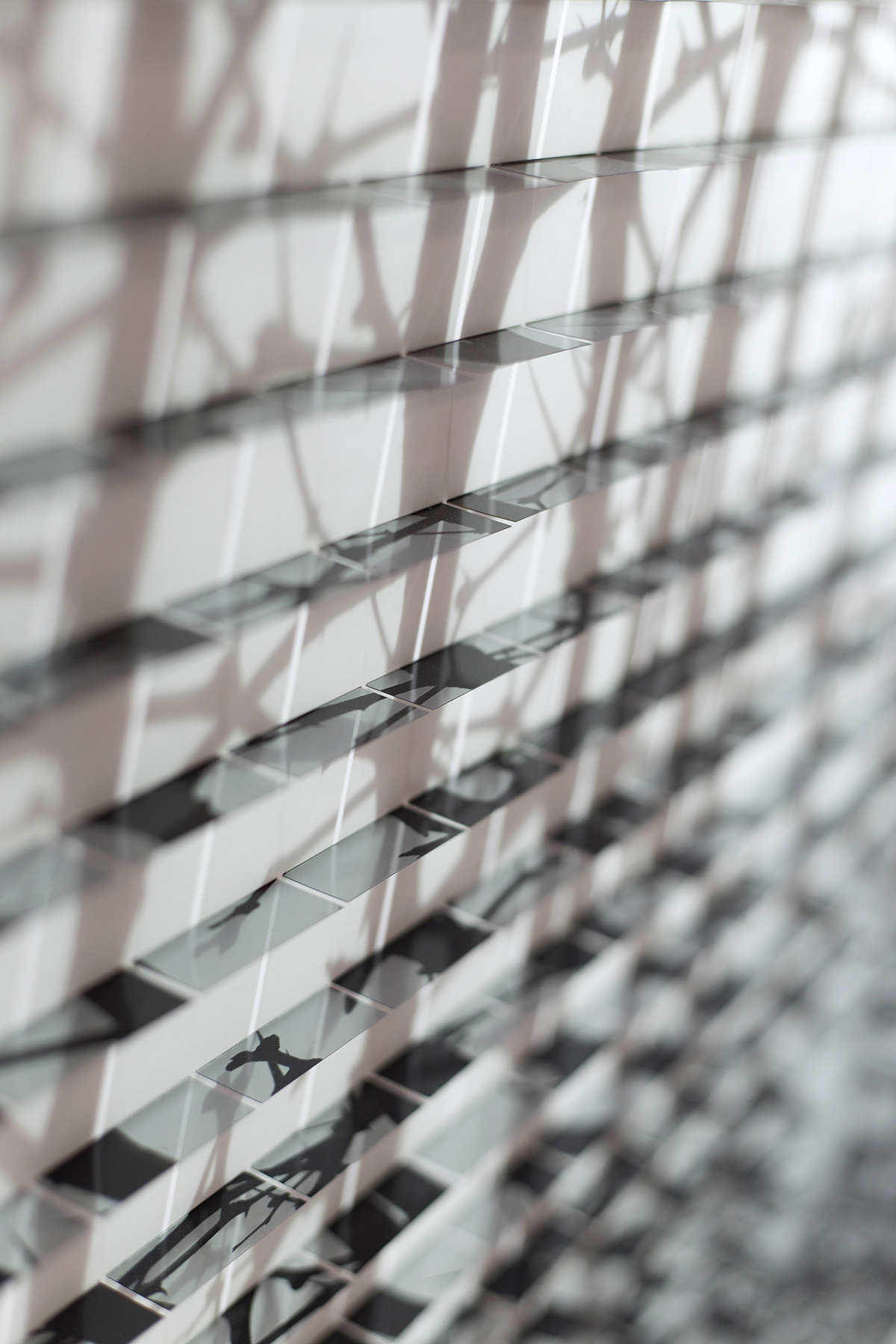 Form of Light/ Thicket No. 3 (detail)