In The Years of Ningde
In the Years of Ningde-Playground is a sub-series of the Some Days series. "In the Years of Ningde" comes from the artist's name, and also makes a play on the traditional opening of stories, in the same way that we would say "A long long time ago…"
In contrast to art or history textbooks, In the Years of Ningde is an unofficial history. As for the reading of In the Years of Ningde, "Ningde" is the author who compiles official history. As for Ningde himself, In the Years of Ningde isn't history, isn't reality, isn't lies, isn't fantasy, and nor is it a nightmare. Arising from a tumultuous dialogue, the relationship of Ningde and In the Years of Ningde is a tense one, one that—outside of expressionism—is undoubtedly the aim of the works. By compiling "passages" that have no beginning and no end, Ningde has caused In the Years of Ningde to lose their logic, thereby establishing a new logic.
In the shape of a playground slide, the installation Upward makes use of 20,000 rolling steel balls to demonstrate its logic. The revolving path of the balls is closed, and yet the unique mechanical design ensures that each ball will never repeat the same path of movement——not even if 10,000 balls were added, not even if it were continuously run for 10,000 years.
And what of "Playground"? The artist takes care to point out that seemingly all playgrounds are designed by adults. Not only that, but also all of the fun and reasonable ways to play in a playground are the product of the imagination of its adult designers. Entering a playground means one must enter into the rules set by the designer, or else playing would be very difficult. Naturally then, those most at home in a playground, are the designers themselves.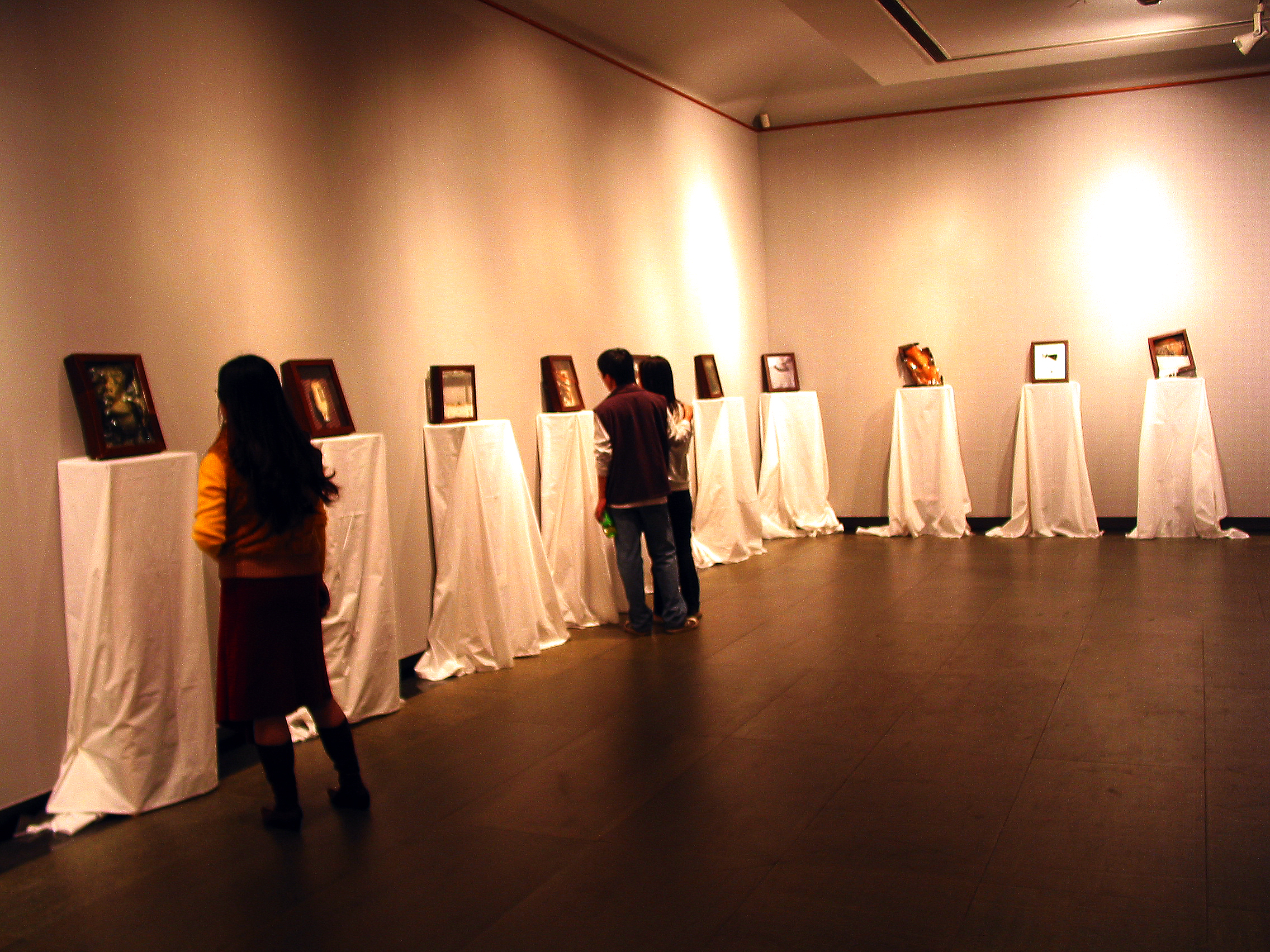 Portraits of Children on exhibit